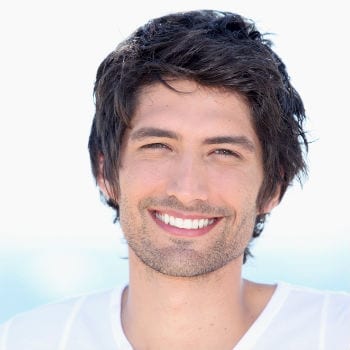 If chips, cracks, stains, gaps, misalignment, or other aesthetic imperfections interfere with your smile, we invite you to consider porcelain veneers from Coleman Advanced Dentistry. Our cosmetic dentists are highly trained and experienced in designing and placing porcelain veneers and consistently achieve outstanding results for their patients. Your new restorations will transform the appearance of your teeth and create the gorgeous smile you've always wanted.
Understanding what traditional porcelain veneers and no-prep veneers can do for your smile can help you decide whether this cosmetic solution is right for your smile. To assist you in the decision-making process, we've included some informative sections below that answer frequently asked questions about veneers. For additional information, we invite you to schedule a consultation with one of our skilled dentists, who will evaluate your unique needs and help you make the best decision for your smile!
Relaxing, comfortable atmosphere. Coleman Dentistry provides excellent service and comprehensive dental care. I have been a patient for several years and have had major work done including six veneers. Both doctors have an excellent chair side manner and are very knowledgeable. They will always keep you informed as to what they are doing while performing work and will give you many treatment options. Their work is top notch!

Anonymous

May 30, 2011

12345
What Are Porcelain Veneers?
Porcelain veneers are wafer-thin, custom-crafted restorations that cover the front surfaces of your teeth, masking imperfections and creating a stunning, uniform smile. They can alter the size, color, shape, and overall appearance of teeth, refreshing your smile. In just two visits to Coleman Advanced Dentistry, porcelain veneers can transform your smile and boost your self-confidence. 
What Are No-Prep Veneers?
No-prep veneers, also called non-prep, prepless, or minimal-prep veneers, are ultra-thin porcelain veneers that require minimal, if any, removal of enamel to prepare the tooth and accommodate the restoration. No-prep veneers have changed the smiles of many Hollywood stars and are now available to you at Coleman Advanced Dentistry. Not all patients are candidates for prepless veneers. Our dentists will evaluate your smile and help you determine whether this cosmetic dentistry solution is suited to your needs and goals. In some cases, no-prep veneers can be removed later in life, restoring your original smile. 
Who Is a Good Candidate for Porcelain Veneers?
Both traditional porcelain veneers and no-prep veneers can provide excellent results for patients with good to moderate oral health who want to change the appearance of their smiles. Prepless veneers require less tooth reduction and can address many of the same concerns as traditional veneers. That said, this treatment is not for everyone. One of the primary concerns for determining whether non-prep veneers are appropriate is the bite alignment. In many cases, if you are a candidate for Invisalign®, you may also be a candidate for no-prep veneers. An evaluation by our skilled dentists is the best way to decide which technique can work best for you.
Do Porcelain Veneers Hurt?
Your comfort is a primary concern for our team. Porcelain veneers require some reshaping (filing) of the teeth, but most patients report no pain at all. While local anesthesia is not usually needed for the procedure, we can administer it if requested for your comfort. If you suffer from dental anxiety, we offer sedation dentistry options to help put you at ease.
What Can I Expect During the Porcelain Veneers Procedure?
During the first appointment, your dentist will prepare your teeth and take impressions for our dental lab. A talented ceramist will handcraft your veneers with fine dental porcelain that reflects light like natural tooth enamel. The dentist will place temporary veneers on your teeth so that you can preview and "test drive" your new smile. When your new porcelain veneers are ready, your dentist will remove the temporary ones, permanently bond your new restorations in place, and make adjustments if required. 
How Long Does the Porcelain Veneers Procedure Take?
Both no-prep and traditional porcelain veneers are a two-step process, so we will first prepare your teeth, take impressions of your smile, and place temporary veneers for protection. You will need to return to our practice for a follow-up appointment, during which we will place the final veneers and complete your smile restoration. The length of each visit will depend on how many veneers you require. The second appointment often takes place one to two weeks after the initial one.
How Long Do Porcelain Veneers Last?
The longevity of your veneers has as much to do with how you treat them as it does with the quality of the materials and precision of the treatment. With good oral hygiene and regular visits to your dentist, porcelain veneers can last at least ten years, and they have the potential to last a lifetime. Caring for your smile will help you get the most out of your cosmetic procedure, as well as keep your natural teeth looking beautiful and free from damage.
How Do I Care for My Porcelain Veneers?
Just like with your natural teeth, it's important to brush and floss every day to preserve the strength and quality of your dental veneers. It's also essential to visit the dentist regularly and maintain a healthy diet. Be careful not to brush too vigorously, which can cause abrasions and gum recession. We are happy to provide tips on the best brushing and flossing practices during your upcoming visit.
How Much Do Porcelain Veneers Cost?
The cost of porcelain veneers at Coleman Advanced Dentistry varies depending on the extent of each patient's cosmetic dental needs. We encourage you to schedule a consultation to determine how much your custom porcelain veneers will cost. Factors that impact pricing may include the type of veneers you require, the material/process used to fabricate your restorations, the number of veneers needed, and any additional dental treatments necessary to improve your oral health prior to veneer placement. 
At the end of your consultation, we will provide you with a cost estimate for your personalized treatment plan. Our knowledgeable office team will discuss the details of your quote, accepted payment options, treatment scheduling, and our 24-month no-interest financing available to qualified applicants. We are always happy to answer your questions!
Are There Any Alternatives to Porcelain Veneers I Can Consider?
If porcelain veneers are not the right option for you, there are other cosmetic dentistry options for you to consider. These include cosmetic bonding, an affordable way to minimize the appearance of chips and cracks, teeth whitening to brighten your smile, and Invisalign® to straighten your smile and improve your bite alignment. We can sometimes combine more than one of these techniques for more comprehensive aesthetic enhancement. This procedure is known as a smile makeover.
Porcelain Veneers Near Me in Vista, CA
Visit Coleman Advanced Dentistry to learn more about transforming your smile with dental veneers. Our accomplished dentists and dedicated team are committed to providing the latest technology and the highest level of care to best serve our valued patients. We invite you to contact us to schedule a consultation today.