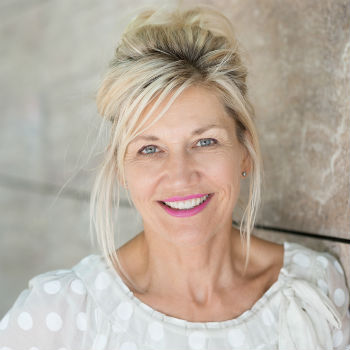 At Coleman Advanced Dentistry, we provide a number of solutions to replace missing teeth or repair damaged teeth, restoring your smile's health, function, and natural appearance. Our dedicated dentists use the latest techniques and technology available to renew the function and appearance of your teeth, restoring your confidence in your smile.
Dental Implants
Dental implants are the gold standard for replacing one or more missing teeth. They are designed to look, feel, and function like natural teeth, allowing you to eat, speak, brush, and floss with ease. Each dental implant is anchored to the jaw, mimicking the function of natural tooth roots, and is capped with a permanent implant restoration customized to blend in seamlessly with the surrounding teeth.
Learn More About Dental Implants
Implant Supported Dentures
Traditional dentures and dental bridges can be uncomfortable and ill-fitting. With implant-supported dentures, you no longer have to deal with messy adhesives and pastes. They are held securely in place by dental implants, which reduces bone loss and friction on the gums, all while providing you with stronger, more natural-looking teeth.
Learn More About Implant Supported Dentures
Porcelain Crowns and Bridges
Dental crowns can help to save severely damaged or decayed teeth, while bridges replace one or more missing teeth. Our custom restorations will restore your smile's function and appearance with dramatic, lasting results. Custom-made using the latest dental technology, our crowns are available in all-ceramic, porcelain-fused-to-metal (PFM), and gold varieties.
Learn More About Porcelain Crowns and Bridges
Dentures
Losing some or all of your teeth can affect your oral health and quality of life. Dentures can restore your ability to speak, eat, and smile with confidence. Today's complete and partial dentures are designed to look and feel like healthy, natural teeth. We are pleased to offer custom-made, secure-fitting full and partial removable dentures. We use the highest-quality materials to provide durable, stain-resistant, and aesthetically appealing replacement teeth.
Full Mouth Rehabilitation
A fully customized, multi-modality procedure, full mouth rehabilitation is designed to enhance the health, beauty, and function of your teeth and gums. We offer an extensive selection of restorative dentistry procedures that can repair many common and complex dental concerns. Cosmetic dental procedures can also be incorporated to help you achieve the smile of your dreams.
Learn More About Full Mouth Rehabilitation
Restorative Dentistry Services Near Me in Vista, CA
If you have damaged or missing teeth, our accomplished team at Coleman Advanced Dentistry is here to help. We will evaluate your unique needs and recommend the most conservative option to restore your healthy smile. To learn more about the restorative solutions we offer at Coleman Advanced Dentistry or to schedule a consultation, please contact our office today.