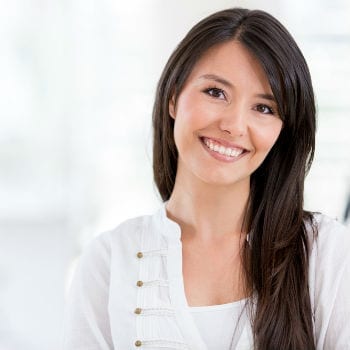 Our experienced dentists offer a variety of treatments and techniques that can not only help you attain a more comfortable experience here at Coleman Advanced Dentistry, but can also work to improve your total body health. Patients who are affected by the symptoms of TMJ Disorder can find options that can alleviate pain and discomfort, while those diagnosed with sleep apnea can be treated with customized procedures designed to give them a more peaceful night's sleep and reduce serious risks to their health. Plus, if you have a fear of dental treatment, our sedation dentistry techniques can help you experience a more relaxing, even pleasant treatment.
Please follow the links below for more information on our additional treatment options, and contact us today to schedule an appointment.
Sleep Apnea and Snoring
Sleep apnea and snoring can not only inconvenience you or your partner by interrupting your sleep – they can lead to serious health risks including hypertension, cardiac arrest, stroke, and depression. If you or your partner suffers from severe snoring or breathing pauses during sleep, our dentists can examine you and recommend a sleep study to diagnose the condition. Patients who are diagnosed with sleep apnea can then talk with our dentists about a variety of treatment options available at our practice.
Learn More About Sleep Apnea and Snoring
TMJ Disorder Treatment (TMD)
If you are experiencing popping of the jaw, headaches, or neck pain, you may be suffering from a condition known as TMJ Disorder, also known as TMD. TMJ Disorder occurs when the temporomandibular joints along the jaw are out of their proper alignment, or inflamed in some way. It can also cause a number of symptoms that may seem unrelated to the problem, including ear-ringing and even numbness in the arms and fingers. Fortunately, our dentists offer a range of non-surgical solutions to restore normal functionality and relieve discomfort.
Learn More About TMJ Disorder Treatment
Sedation Dentistry
A healthy and beautiful smile should not be compromised by dental anxiety. For our patients at Coleman Advanced Dentistry who feel apprehensive about general, cosmetic or restorative dental care, Dr. Coleman and Dr. John offer sedation dentistry options (also known as sleep dentistry). These techniques can go a long way toward helping people who suffer from extreme nervousness and anxiety about dental treatment attain the care they need in a relaxed and tranquil state.
Learn More About Sedation Dentistry
Coleman & Coleman Advance Dentistry gives you that one-on-one attention. If you have concerns they will show you what would be the best procedures to take. A very friendly staff.

I Fossati

August 09, 2017

12345
If you would like more information about sedation dentistry, sleep apnea, or TMD, please
contact our office today
.