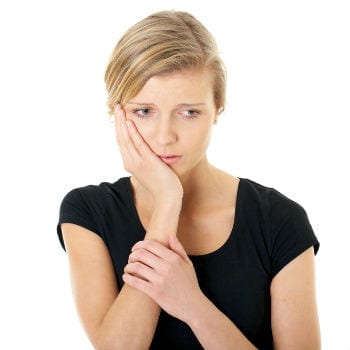 Many people live with painful symptoms, such as headaches, neck pain, jaw clicking and popping, or tingling in the extremities, caused by TMJ dysfunction. This condition occurs when the temporomandibular (TMJ) joints aren't aligned correctly. TMJs are tiny, triangular-shaped joints that allow jaw movements.
Stress, fatigue, and illness can cause irritation of the TMJ joints, which often leads to muscle strain and discomfort. If you suffer from TMJ dysfunction, our dentists will evaluate your whole mouth and recommend treatment to correct the problem. Non-surgical TMJ therapy may include strengthening exercises, over-the-counter anti-inflammatories, or an oral appliance to prevent teeth grinding.
Let us give you a healthy, comfortable smile. Call our North County dental office today and schedule an appointment with Dr. Coleman to discuss the benefit of TMJ therapy. Residents of Vista, Oceanside, Carlsbad and across North County visit our practice for exceptional care.