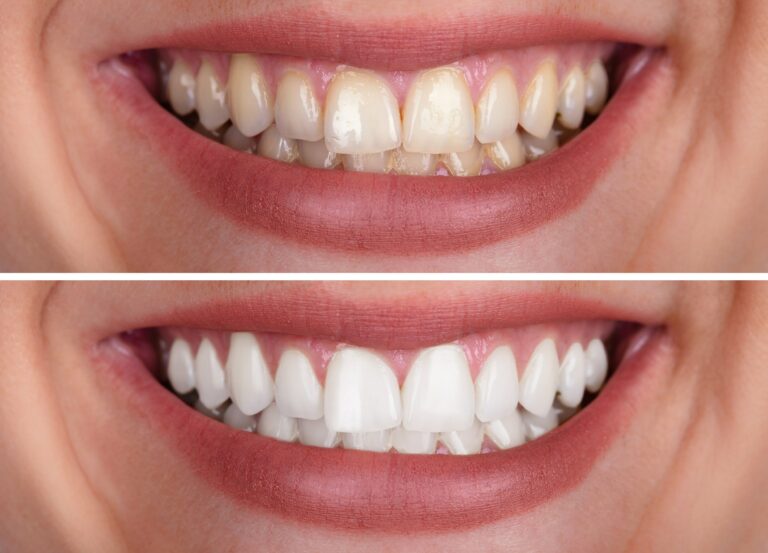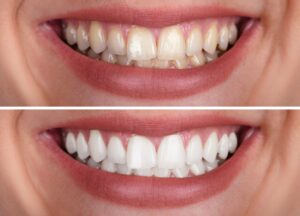 Have you ever dreamed of having perfect teeth and a dazzling smile? If so, you may want to consider a complete smile makeover. Our skilled cosmetic dentists at Coleman Advanced Dentistry have extensive experience and expertise in creating beautiful smiles using state-of-the-art technology and techniques. Be prepared to be amazed at your stunning transformation!
What Is a Complete Smile Makeover?
A complete smile makeover is a comprehensive approach to addressing multiple cosmetic concerns when it comes to the appearance of your smile. It can include one or a combination of cosmetic dentistry treatments tailored to your unique needs. Whether you're dealing with stained, damaged, misshapen, misaligned, or otherwise not-so-perfect teeth, we have the solution for you!
 What Are the Most Common Smile Makeover Options?
The following are some of the most common smile makeover options proudly offered by Coleman Advanced Dentistry:
Teeth Whitening: We are pleased to offer Opalescence Boost professional teeth whitening treatments to lift years of staining and discoloration, revealing a whiter, brighter, and more dazzling smile. The powerful 40 percent hydrogen peroxide gel is chemically activated, meaning it doesn't need hot or uncomfortable lights to work. Opalescence Boost's whitening formula contains PF, a combination of potassium nitrate, which reduces tooth sensitivity, and fluoride, which keeps tooth decay at bay.
Our specially formulated Opalescence Boost whitening gel delivers dramatic whitening results after just one 60-minute appointment. Some patients experience mild sensitivity after treatment, which typically resolves soon after without intervention. We are happy to provide you with at-home custom trays and professional-grade whitening gel to maintain your smile's sparkle from the comfort of your home.
Porcelain Veneers: Dental veneers are wafer-thin, custom shells that cover the front surfaces of your teeth to alter their size, color, shape, or overall appearance with beautifully natural results. At Coleman Advanced Dentistry, we offer traditional porcelain and no-prep veneers to deliver the gorgeous Hollywood-worthy smile you've always wanted.
Dental veneers are versatile restorations. They are used to cover severely stained, worn, chipped, broken, misshapen, gapped, and misaligned teeth. Your restorations can correct minor imperfections, unsightly tooth flaws, and anything in between, instantly delivering a stunning smile transformation. Dental veneers provide strength and resilience comparable to your natural tooth enamel. With proper care, they can continue to enhance your smile for many years to come.
Cosmetic Bonding: Cosmetic bonding is a quick and easy solution to instantly improve the appearance of your teeth. It involves placing a tooth-colored composite resin material on your tooth surfaces and skillfully and artistically sculpting it to resemble your natural tooth enamel. Cosmetic bonding is ideal for patients with minor tooth imperfections that don't warrant the use of porcelain veneers.
Cosmetic bonding is a quick, pain-free treatment that does not require anesthesia or the drill. It offers an excellent solution for masking tooth staining and discoloration, closing small gaps between teeth, repairing minor tooth chips and cracks, and improving the appearance of misshapen or worn teeth. The cost-effective cosmetic dentistry procedure will deliver your ideal smile in one short office visit!
Invisalign: If you've been looking for a solution to straighten your teeth and perfect your smile without dealing with traditional metal braces, you may want to consider Invisalign. The world's leading clear aligner system uses a series of virtually invisible aligner trays to gradually shift your teeth into position. Invisalign's aligners are removable, allowing you to eat what you want without restriction and brush and floss as usual. The innovative orthodontic solution continues to grow in popularity because of the superior results it delivers without impacting your life.
When choosing a provider for Invisalign, it's important to consider the level of skill, experience, and expertise. At Coleman Advanced Dentistry, we are a #1 Elite Provider for Invisalign. Our highly experienced and accomplished cosmetic dentists will work with you to determine the best solution for aligning your smile. You can always trust our experts for the best possible treatment results!
Tooth-Colored Fillings: Coleman Advanced Dentistry is pleased to offer tooth-colored fillings to repair tooth decay and cavities with seamless results. We use the highest quality composite resin materials for long-lasting healthy, and beautiful smiles. Our restorations are free of metal and mercury, making them a safe choice to restore your smile.
Tooth-colored fillings offer numerous benefits. They are closely matched to the color and texture of your tooth enamel, unlike metal fillings with their silver color. White fillings require less removal of natural tooth structure, providing a conservative solution to repair cavities. When placed, they bond to your teeth, creating a tight seal and fortifying your tooth structure. White fillings not only treat tooth decay but also offer a cosmetic option to improve the color, size, shape, or overall appearance of your teeth.
Dental Implants: If you're missing one, some, or all your teeth, you may want to consider dental implants, today's gold-standard tooth replacement solution. Dental implants are small titanium posts that are placed in your jawbone, providing a stable and secure foundation for implant restorations made to match your smile. No more worrying about your replacement teeth shifting or slipping. Dental implants provide unmatched stability, comfort, function, and durability. With proper care, your implant restorations can last a lifetime!
At Coleman Advanced Dentistry, we offer a range of implant restoration solutions. From single-teeth implants to implant-supported bridges, implant-supported dentures, All-on-4 implant dentures, or even Smile in a Day restorations, we've got you covered. Our skilled and experienced dentists will evaluate your unique needs and recommend the ideal solution for optimal results. Replacing your missing teeth with dental implants is the next best thing to having healthy, natural teeth!
Smile Makeovers Near Me in Vista, CA
If you would like to learn more about our complete smile makeovers, contact Coleman Advanced Dentistry today. Our skilled cosmetic dentists will evaluate your unique needs and recommend one or a combination of cosmetic dentistry solutions for a total smile transformation. Isn't it time you loved your smile? We invite you to call us at 760-726-0770 to schedule your appointment today!