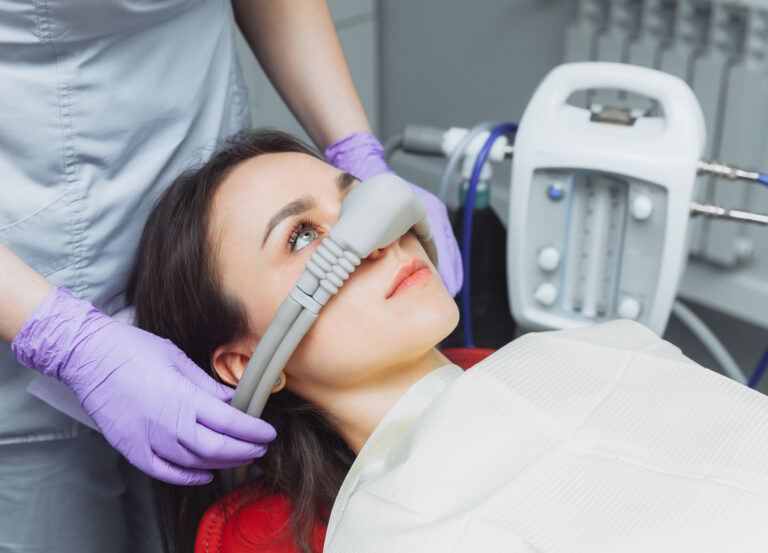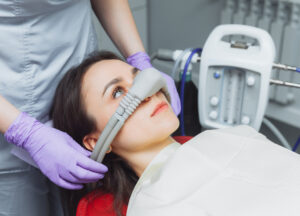 At Coleman Advanced Dentistry, we understand that dental phobia is a common concern, leaving some of our valued patients tensing up with fear at the thought of setting foot in the dentist's office. That results in some patients going years without getting the dental care they need, leading to poor oral health. Our dedicated dentists and team are pleased to offer sedation dentistry for anxiety-free dental care. It is true. You can relax in the dentist's chair while receiving the quality dental care you deserve!
What Is Sedation Dentistry?
Sedation dentistry is often referred to as sleep dentistry, even though most sedation options do not actually induce sleep. It involves the use of a sedative to help create a calm and relaxed state during treatment. Regardless of the type of sedation used, we always numb the area with a local anesthetic to ensure you enjoy pain and anxiety-free dental care.
Oral Conscious Sedation: An Overview
We are pleased to offer oral conscious sedation to provide you with virtually painless and anxiety-free dental care right here at our Vista office. It involves taking a small sedative pill at home about an hour before your appointment, which will help you stay calm and relaxed for the duration of your visit. You will need a ride to your appointment because the sedative medication will start taking effect.
Once you arrive at our office, we will have you relax in a comfortable room to ensure you are calm and free of stress. One of our skilled and experienced dentists will perform the needed treatments to restore your smile's health, function, and beautifully natural appearance.
Your treatment will be over before you know it, and you will likely have little to no recollection of your time with us. The effects of oral sedation may take a few hours to subside, so we request that you bring a trusted adult to your appointment to drive you home and stay with you until you are back to your usual self.
Who Is a Candidate for Sedation Dentistry?
Conscious oral sedation is beneficial to many of our patients, especially the following:
Patients with dental phobia, a deep-rooted fear of the dentist that may result in severe anxiety
Patients requiring complex or lengthy dental treatments
Patients with a strong gag reflex
Patients who experience extreme pain or sensitivity during treatment
Patients who are troubled by the scents and sounds of a dentist's office
Patients who have a hard time getting numb or staying numb using local anesthetics
Patients with health conditions worsened by stress
Patients who are not able to sit still for long
What Are the Advantages of Sedation Dentistry?
Conscious oral sedation offers numerous benefits, including the following:
It is easy to administer – all you need is to take a pill
It is safe and effective for most kids and adults
It is fully customized to your unique needs
It takes the edge of getting your needed dental care
It creates a calm and relaxed state of mind
It helps reduce muscle tension and gag reflex
Coupled with a local anesthetic, it allows for pain-free, stress-free dental visits
It enables you to get more treatments completed in fewer dental visits
You will not remember much of the smells, sounds, shots, or any of your treatment
It allows for more positive experiences at the dentist's office
It minimizes the fear and anxiety related to future dental care
Is Sedation Dentistry Safe?
Sedation dentistry comes with an incredibly high safety record when administered by trained and experienced dental professionals. Our dentists at Coleman Advanced Dentistry are specially trained and have extensive experience with sedation dentistry techniques designed to provide you with safe, virtually painless, and stress-free dental care. Your comfort, safety, and well-being are always our topmost priorities.
Are There Any Side Effects?
Side effects of oral conscious sedation are typically minor. Patients sometimes report a dry mouth during or right after the procedure or brief amnesia after waking up. You may have nausea, a headache, or feel groggy for the remainder of the day, but these temporary side effects should soon resolve. If you have any questions or concerns, do not hesitate to contact our office to speak to one of our dedicated team.
The Coleman Advanced Dentistry Difference
Aside from dental sedation, our unique office space provides a calm and serene atmosphere where you will feel right at home. Our exceptional team will pamper you and ensure you are comfortable and relaxed throughout any procedure. We even provide warm and cozy blankets for maximum comfort.
With our range of sedation options, tranquil space, and gentle techniques, even our most anxious patients find themselves relaxing while receiving the best possible care. If there's anything we can do to make your time with us more pleasant, please let us know. Your comfort and well-being are always our top priorities, and we strive to make every dental experience a positive and stress-free one.
Anxiety-Free Dental Care Near Me in Vista, CA
If you would like to learn more about our sedation dentistry options, contact Coleman Advanced Dentistry today. Our skilled and experienced dentists are committed to ensuring our valued patients are comfortable and relaxed while receiving the outstanding dental care they deserve. We invite you to call us at 760-726-0770 to schedule your appointment today!